Welcome to An Tir West War XXXVII!
Welcome to the homepage of An Tir West War! We are working on updating this site with the latest information so please keep checking in and follow us on Facebook.
Come once again to the beautiful, temperate coastlands and the epic war between the mighty Kingdoms of An Tir and the West. There will be battles, both heavy and rapier. There will be Arts and Sciences, rapier and archery, equestrian activities galore–and of course there will be fine merchants.
This year, Grand Court is hosted by the Kingdom of the An Tir!
Site opens on June 27th at NOON for the general populace.
Only those who have coordinated with site setup leads and the volunteer coordinator will be let on site early.
SITE MAP AVAILABLE
Site Layout Updated 12:45PM – 6/24/2022 – Download the Original after following the link so you can zoom in completely.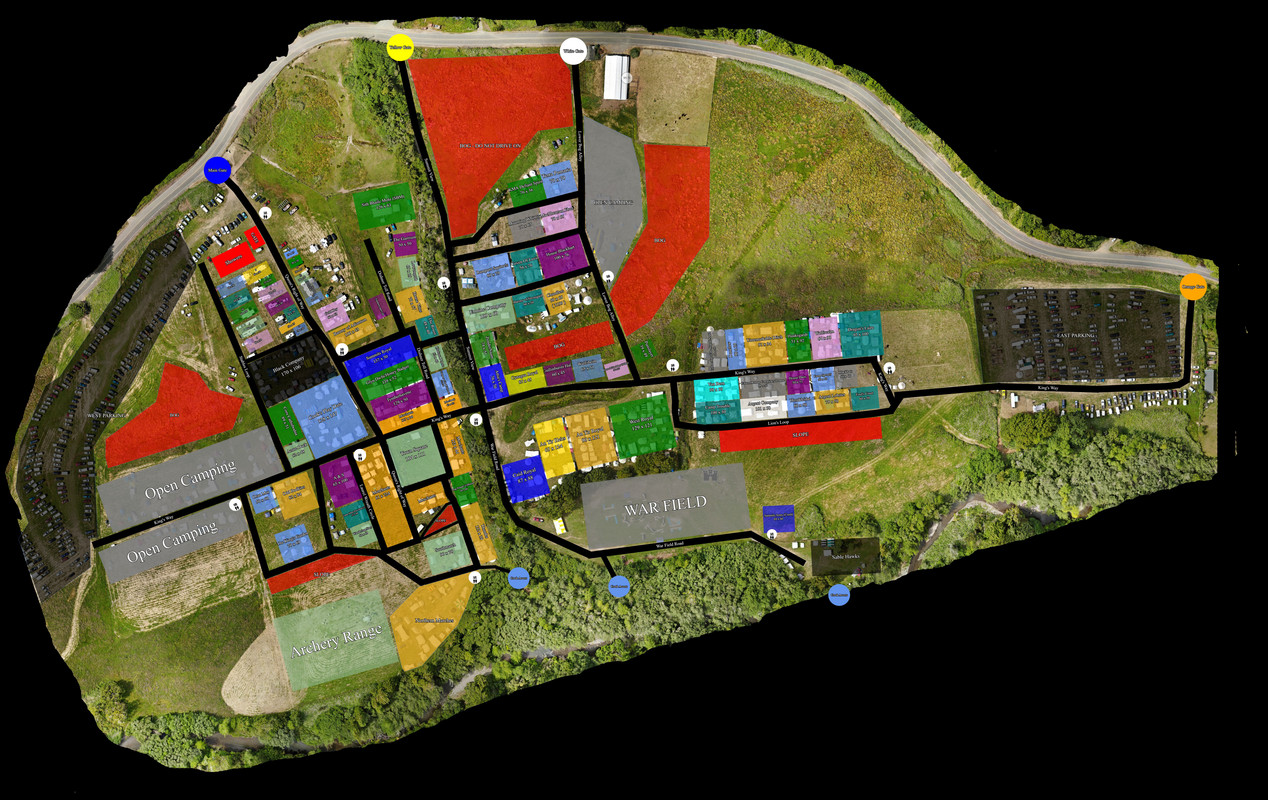 New to War but need a place to belong? New to the SCA but don't know where to start? Want to try something new but don't know where to start? Volunteer at An Tir West War! Volunteers are the backbone of events and War! Volunteering is fun! Volunteering is Service! Volunteering makes you sexy* and can give you Super-Human Powers* (*these claims are not approved by the FDA). Opportunities are endless! Don't just Dream, be a part of the Dream!
We have launched a Volunteer Sign-up Sheet for your convenience! The link below will take you to a wonderful world of volunteer sign-up sheets and can soothe any Volunteeritist and Helium Hand!
Volunteers Needed include: Heralds, Gate, Grounds Stewards, Runners, A&S Pavilion assistants, Volunteer Pavilion Assistants, Firewalkers and others.
Questions? Contact: Kennari Cempestrae i Holtasjona
WEST ANTIR WAR EQ UPDATE
EQUESTRIAN ACTIVITES ARE CANCELED FOR 2023
After discussion with the two other riders and the SEO, due to a lack of participation, equestrian has been canceled this year.
We are sad but we hope to see you all next year. Start planning now!
Archers!
We hope to have a full schedule of events each day, everything from open shooting to organized competitions. Planned activities will be shown in the spreadsheet below.
Warranted archery marshals, we need you to volunteer to run the range at specific times. Activities during your time as range marshal can be anything (SCA legal) that you choose: Open shooting, royal rounds, SSAC, or ???. You can have a formal competition or just shooting for fun. Anybody want to run a night shoot or sunrise competition? Let me know and we can make it happen!
On the spreadsheet below, select the times you will marshal, enter the nature of the activity, then enter your SCA and mundane names on the archery marshal list. Highlight the activity and your names in a unique color.
If you have any questions, please email ivartheold@westkingdom.org
Archery Marshals Sign up Here!
Arts and Sciences update
Arts and Sciences at An Tir West War needs you!
You do not have to be a peer to teach! We have fantastic classes in the works already, but need yours to fill out the schedule. Class tracks include Martial, fiber arts/costuming, apothecary, service, dance, music and more!
Please contact Elsa van Aurec with class title, track/category, your name and title, length of class, fee for your class, and any time preferences. e.wolfsbane@gmail.com or Elsa van Aurec on Facebook.
Merchant application for An Tir West War – SCA is live!
General Populace: June 27th to July 2nd 2023, Merchant Set-up 12:00 Noon, June 26th
Event site: Lazy J Ranch, 96029 Euchre Creek Rd, Gold Beach OR 97444
After submitting this and any added personal registrations, your Merchant application may be juried as per Kingdom Merchant policy. This is an SCA event, so preference is given to period-appropriate goods and/or services. Once approved, a PayPal invoice for your total will be sent. Merchant fee is $40 + $1 per foot of frontage in addition to your personal Gate fee. Your application is complete when payment has been received.
Personal Gate registration is separate from the merchant application. (coming soon!)