Welcome to An Tir West War XXXVI!
Welcome to the homepage of An Tir West War! We are working on updating this site with the latest information so please keep checking in and follow us on Facebook.
Come once again to the beautiful, temperate coastlands and the epic war between the mighty Kingdoms of An Tir and the West. There will be battles, both heavy and rapier. There will be Arts and Sciences, rapier and archery, equestrian activities galore–and of course there will be fine merchants.
This year, Grand Court is hosted by the Kingdom of the West!
Site OPENS for Merchants on June 29th at NOON.  Site opens on June 30th at NOON for the general populace.
Only those who have coordinated with site setup leads and the volunteer coordinator will be let on site early.
LOTS OF SITE UPDATES!
War Scenarios, Tournaments, Merchants, Equestrian Activities, Arts and Sciences, Vigils and Parties, General Schedule. Check out the Side Menu!
Site Layout Updated 10:00AM – 6/26/2022 – Download the Original after following the link so you can zoom in completely.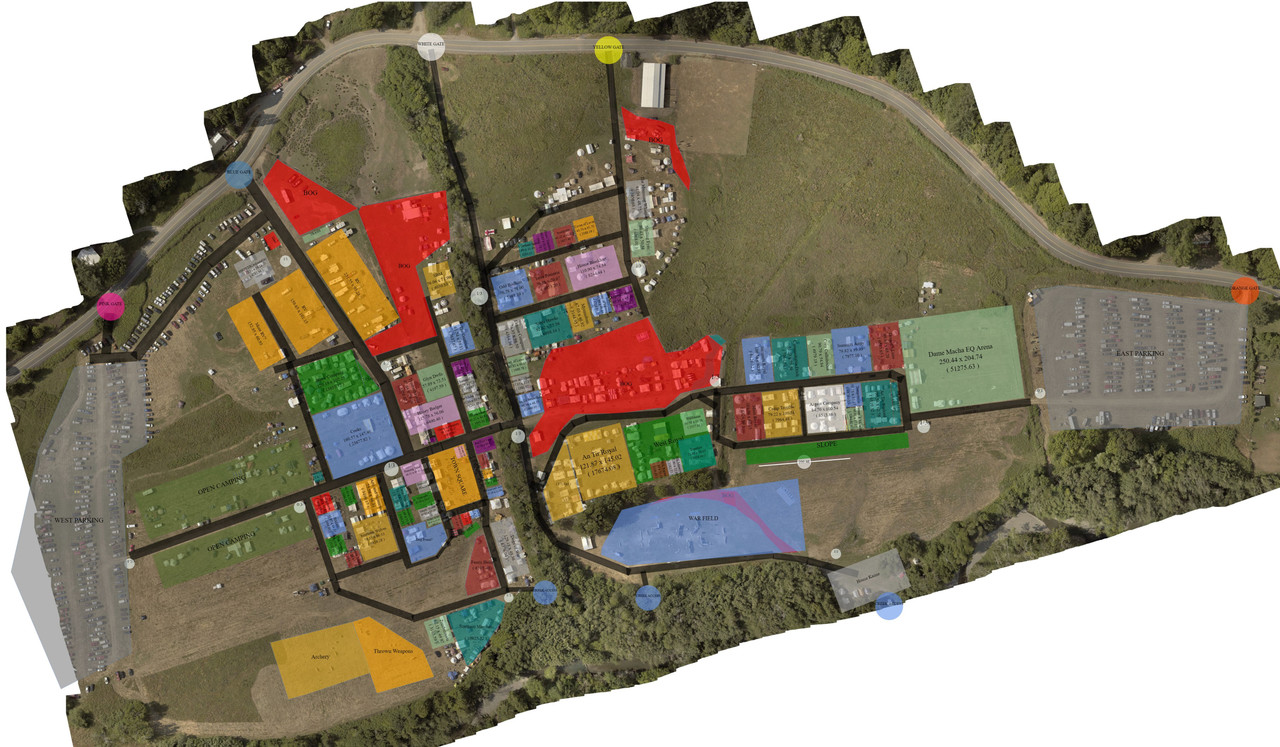 Volunteer!
New to War but need a place to belong? New to the SCA but don't know where to start? Want to try something new but don't know where to start? Volunteer at An Tir West War! Volunteers are the backbone of events and War! Volunteering is fun! Volunteering is Service!  Volunteering makes you sexy* and can give you Super-Human Powers* (*these claims are not approved by the FDA). Opportunities are endless! Don't just Dream, be a part of the Dream!
We have launched a Volunteer Sign-up Sheet for your convenience!  The link below will take you to a wonderful world of volunteer sign-up sheets and can soothe any Volunteeritist and Helium Hand!
Volunteers Needed include: Heralds, Gate, Grounds Stewards, Runners, A&S Pavilion assistants, Volunteer Pavilion Assistants, Firewalkers and others.
Questions? Contact:  Kennari Cempestrae i Holtasjona
Greetings unto the Populace! An Tir West War is soon upon us and we are seeking donations fr the Volunteer Raffle! Volunteers are the backbone of War and they allow all who attend and participate to be able to enjoy themselves. Merchants contribute many wonderful items for the Raffle, but others are also able to donate. War is a great opportunity to show-off A&S Talent Nationwide! If any of the Populace, Apprentices, Protégés, Household, Principality, Barony, Shire, Royalty or Kingdom is interested in donating items, please contact Lady Ceara der Alcan (Jennifer Rynerson) either of the Book of Faces or email, Jennifer.Rynearson@gmail.com  Donations may be received at the Volunteer Tent at An Tir West War as well.
YIS, Lady Ceara der Alcan, Deputy Volunteer Coordinator
Updates! 4/1/2022
First, War has officially been extended through July 5th! Calendars are still being updated but as of today, War will run June 30th through July 5th, 2022 for the general populace! To cover the additional cost of another day of showers and biffies, site fee needed to be slightly increased to $60 at pre-reg and $65 at gate($55 and $60 respectively with the SCA member discount).
Second, Pre-registration is now OPEN! This year all registration types are filtered through the same pre-registration form, including standard attendees, merchants, RVs/Trailers, or Equestrians. The other significant change this year is land allotment for registered group camping will be tied to pre-registration numbers. Please see the War website and the pre-registration form for details. Encourage your group member to register early to maximize your groups allotment!
Please see the details on the Pre-Registration page.